....So God Made a Farmer....
They touch the heart and speak to the soul of every farmer....Paul Harvey's eloquent words are printed on quality cardstock, upon a smokey background of beiges and browns, creating a beautiful print, ready for framing in any 8.5 x 11" frame.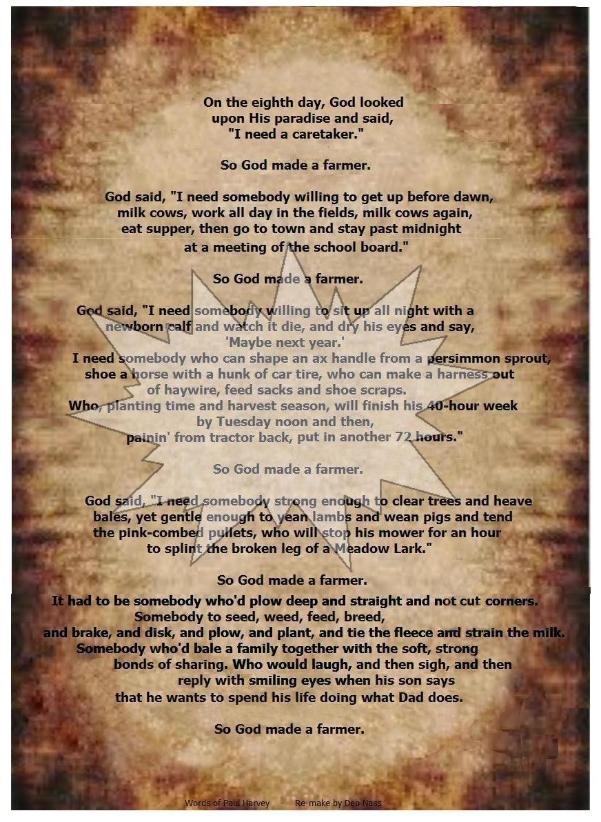 One 8.5" x 11" print -- Ready to frame!
Save! Buy two 8.5" x 11" prints -- Ready to frame!