Lil Market 3 oz Radiant Sun Jar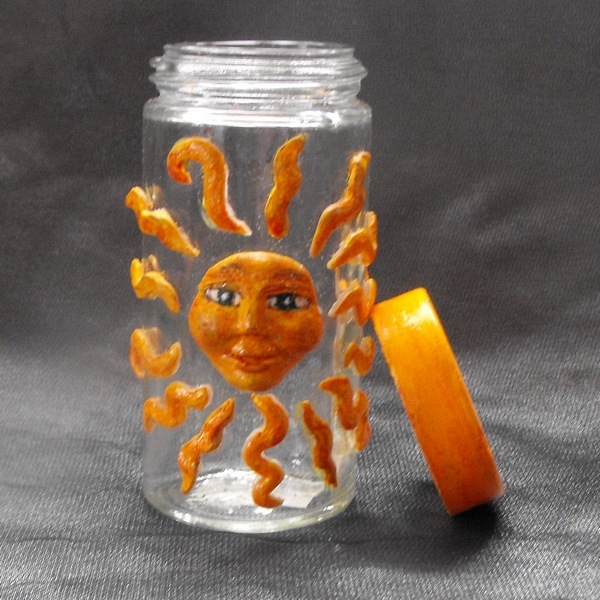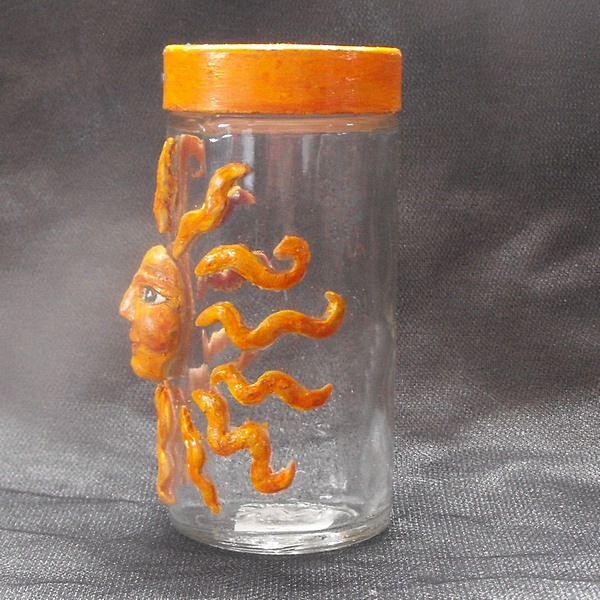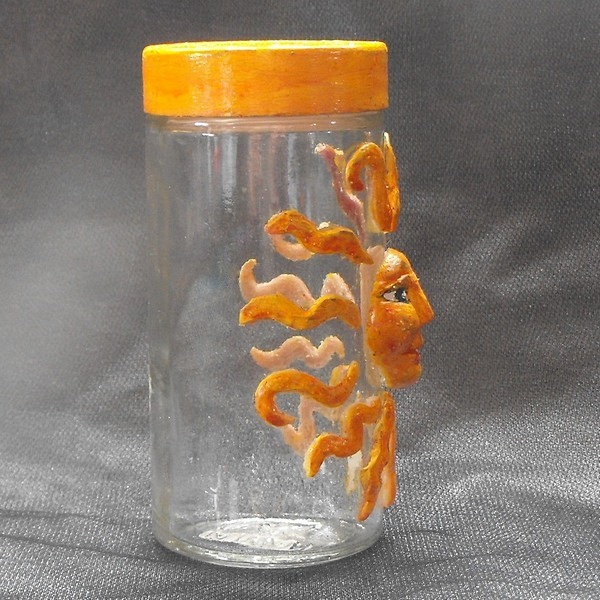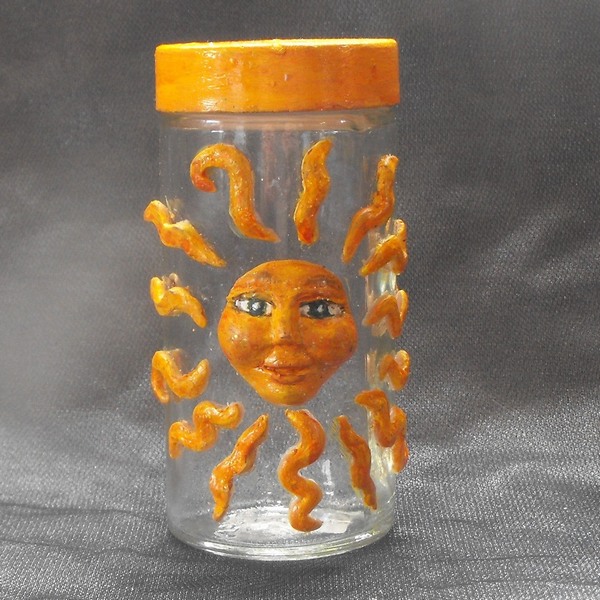 This 3 oz glass jar has been decorated with a hand formed, one of a kind, polymer clay sun and rays, then hand painted for a truly unique and functional work of art. The plastic screw-on cap is painted to match.

A beautiful piece and great for stashing small treasures! It comes filled with "magical, mystical orbs of delight" (otherwise known as Nerds or M&M' candies) A great gift!

> Contact us <
3 oz Radiant Sun Jar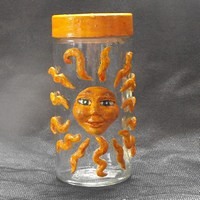 $ 20.00 USD
A 3 oz jar, uniquely decorated with polymer clay and hand painted.
$15.00 + $5.00 shipping = $20.00