Lil Market 2 oz Lavender Faerie Jar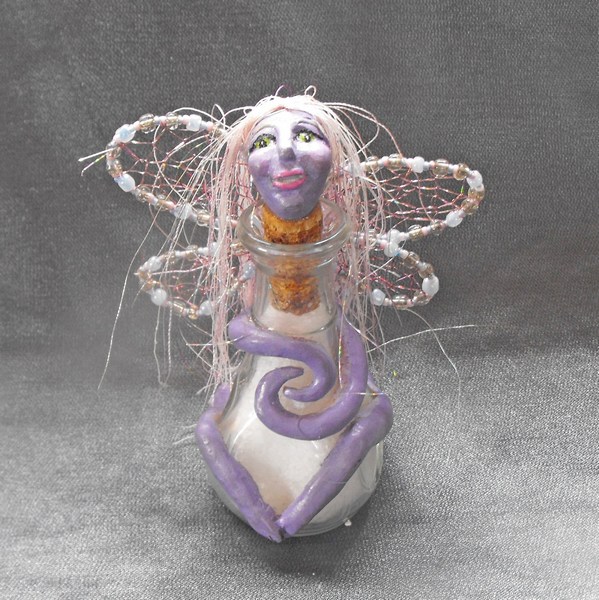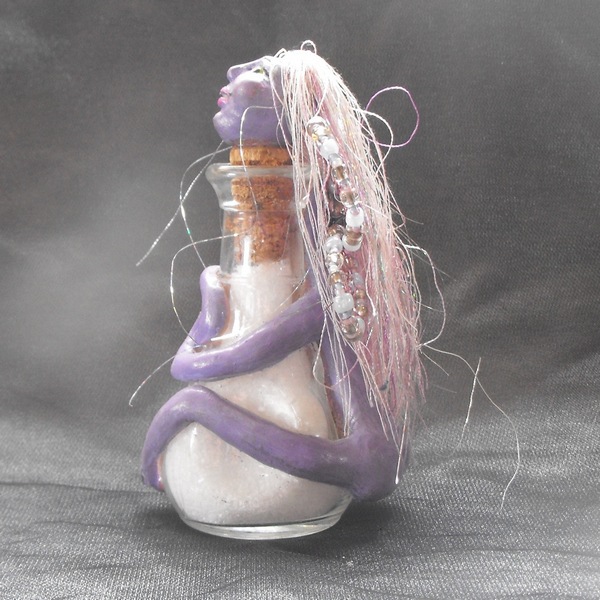 Pictures show the jar filled with epsom salts, but the bottle can be filled with "magical, mystical orbs of delight"....otherwise known as nerds candy!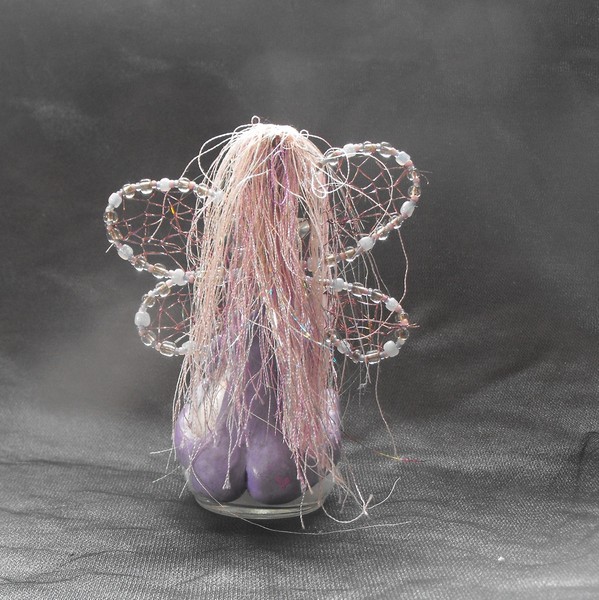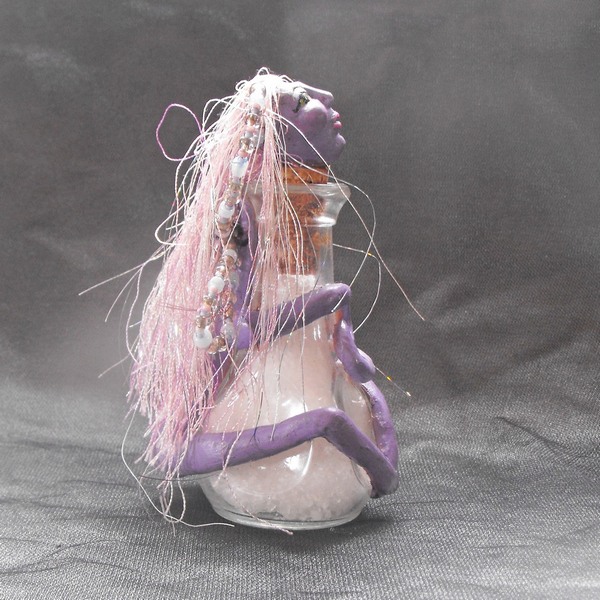 This 2 oz glass 'genie' bottle has been decorated with a sculpted polymer clay faerie who wraps herself around the entire jar. Her hair is made of different threads, some shimmery, adding to her magical charm.

Her head/neck is securely fastened into a formed cork, making a secure stopper for the bottle. Her wings are beaded wire and shimmery thread.
A truly unique, one of a kind and functional art piece! Great for stashing small treasures, though the opening is rather small. As stated, she can be filled with colorful "magical, mystical orbs of delight" and shipped as a special gift.

> Contact us <