Lil Market 2 oz Dragon Jar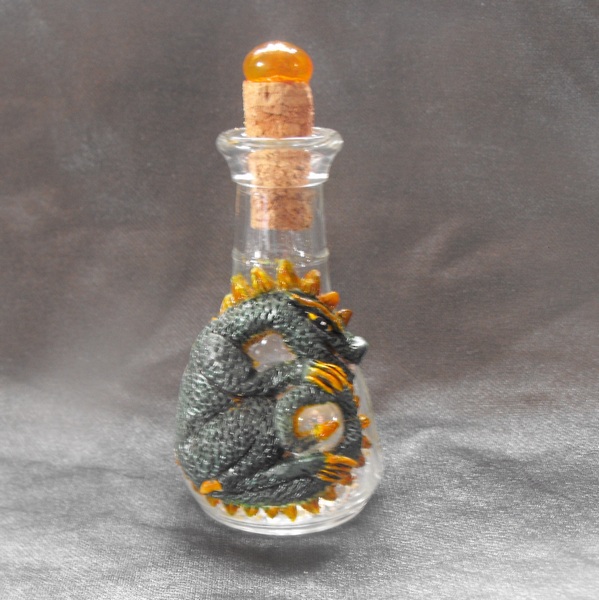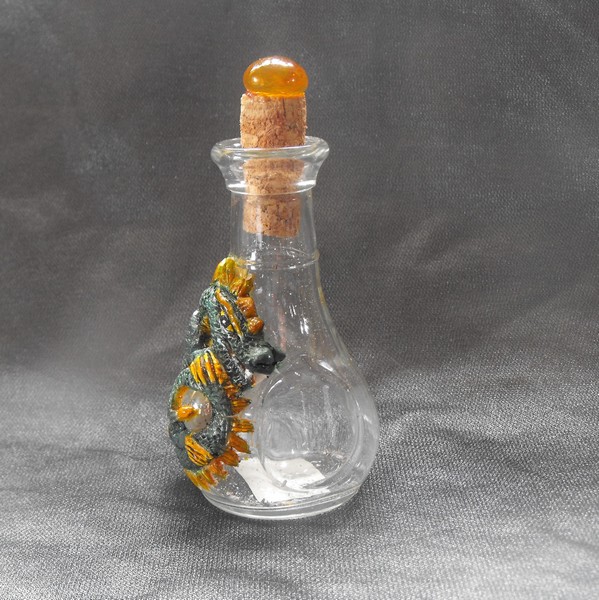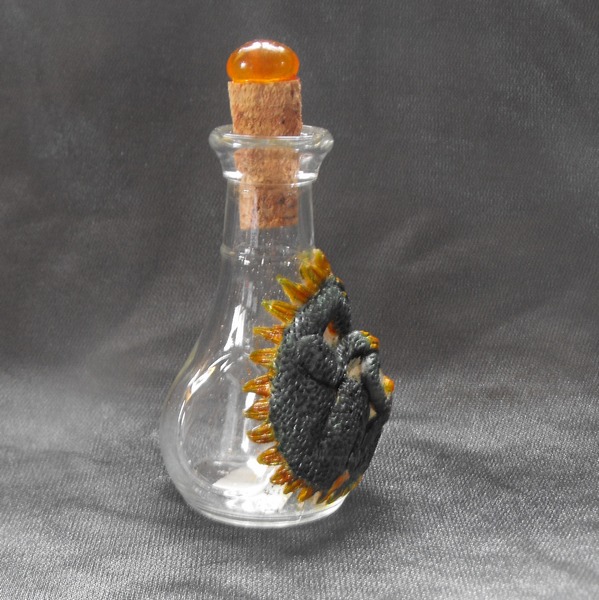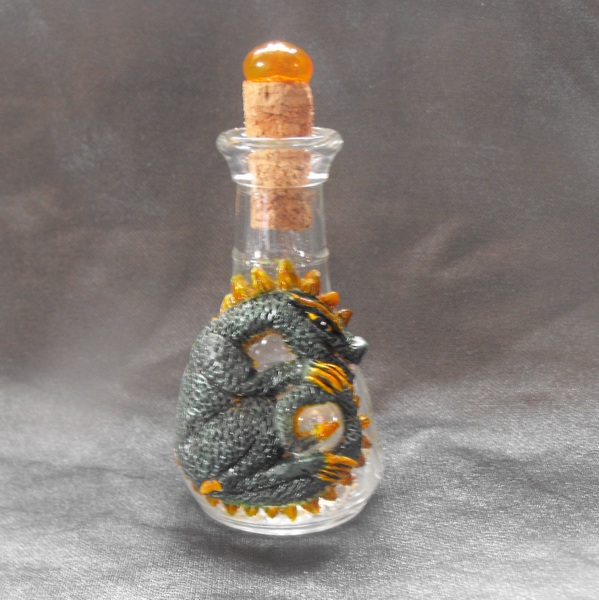 This 2 oz glass 'genie' bottle has been decorated with a polymer clay green dragon, hand formed and hand painted, gracefully wraps around a clear glass cabochon "egg".
The cap is of formed cork with a secure cabochon, making a snug closure.
A truly unique, one of a kind and functional art piece for those who love and collect dragons! Great for stashing small treasures! The bottle measures 3.5" high and 2" at it widest point. The neck opening is about .5"

If you would like to have a similar item made:
> Contact us <