Meditating Beauty Water Pipe
Sorry, SOLD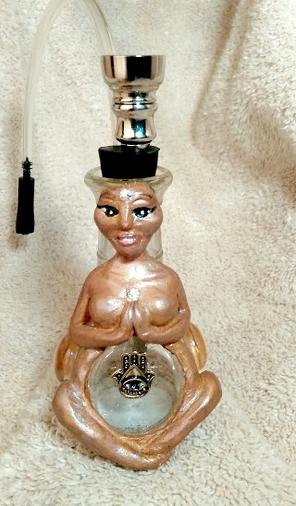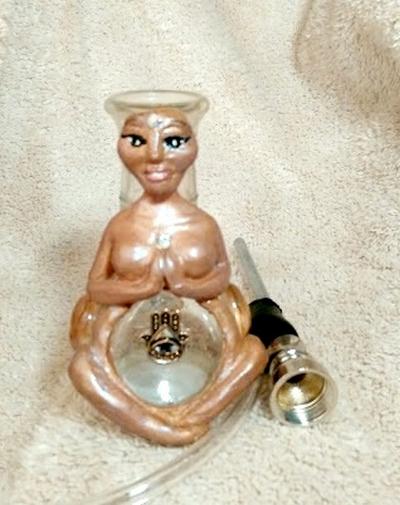 -------------------------------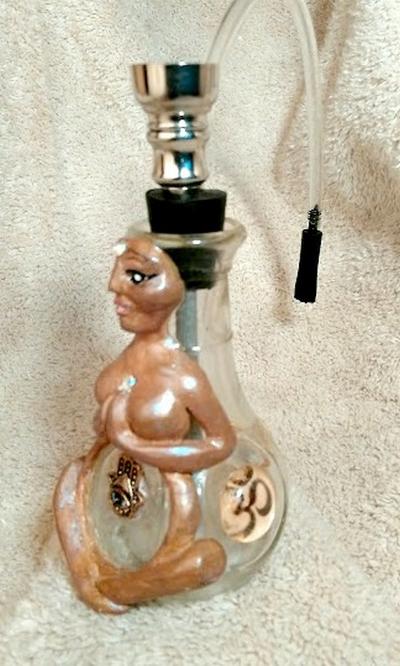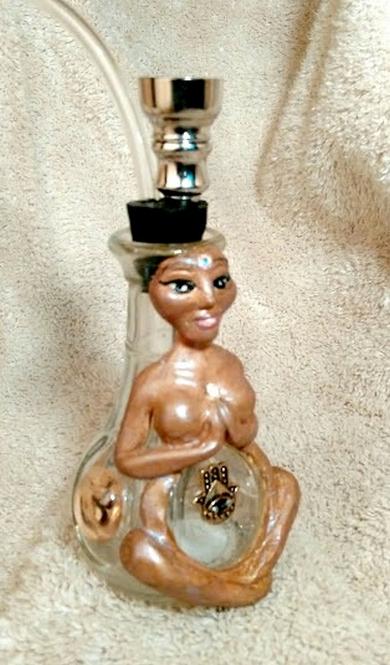 ----------------------------------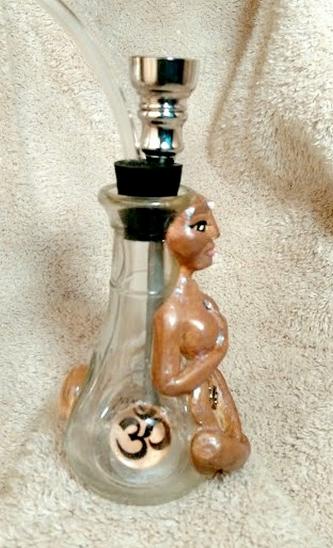 ----------------------------------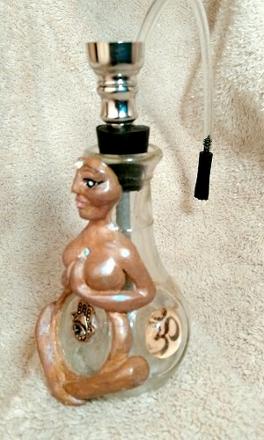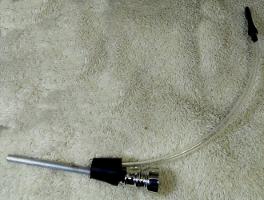 This beauty was created and formed of polymer clay and painted in permanent enamel paint. She was painted, baked, then covered with a clear, permanent finish. Light yellow glass cabochons decorate the three other sides of the bottle, with the ohm symbol underneath. The cork was formed and topped with a matching glass cabochon.
Corked, this gorgeous vessel holds small treasures or candies (not for liquids) and will fit into your décor anywhere ....
With the water pipe accessory, it becomes a doubly functional work of art by providing a unique, OOAK water pipe for your tobacco !

The glass bottle measures about 3.5" high and is 2" at its widest point. The neck opening is .5"
The tobacco water pipe accessory is about 11" in length from end to end