Floral Dreams in the Night Shroom Water Pipe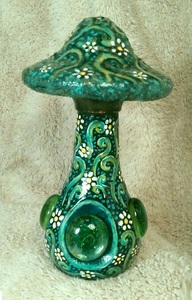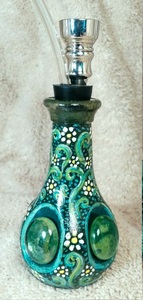 ---------------------------------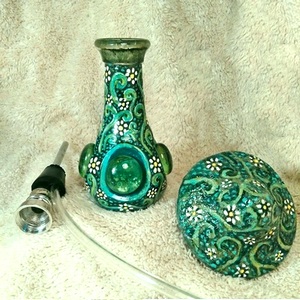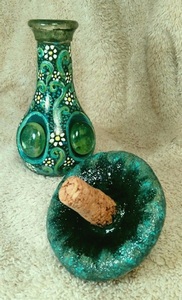 --------------------------------------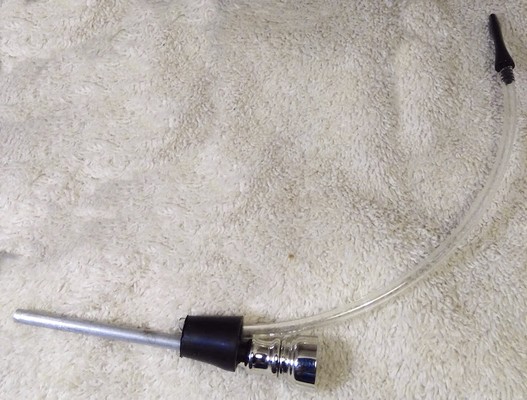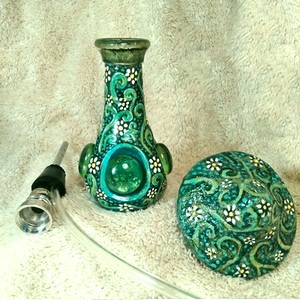 $ 33.00 USD
Price includes shipping within the USA
Local pick-up, save $3 - Contact us
This shroom is a unique hand painted 2 oz glass bottle with green glass cabochons permanently attached and a Styrofoam mushroom cap formed and fitted with a permanent cork for a snug closure. (Not for liquids) The permanent enamel paint and clear permanent finish, creates a stunning little vessel to store small treasure in .......With the water pipe accessory, it becomes doubly functional!
The glass bottle measures 3.5" high x 2" at its widest point and has a narrow neck opening of about .50"
The shroom cap is about 3.75" wide at the base and the water pipe attachment measures less than 11" in total length.