Smoking Autumn GreenMan Water Pipe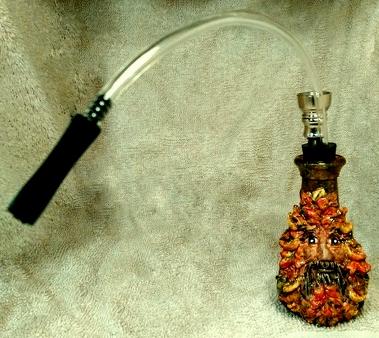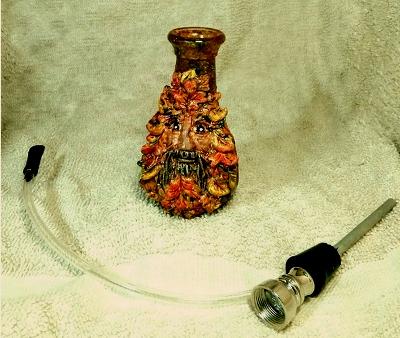 ------------------------------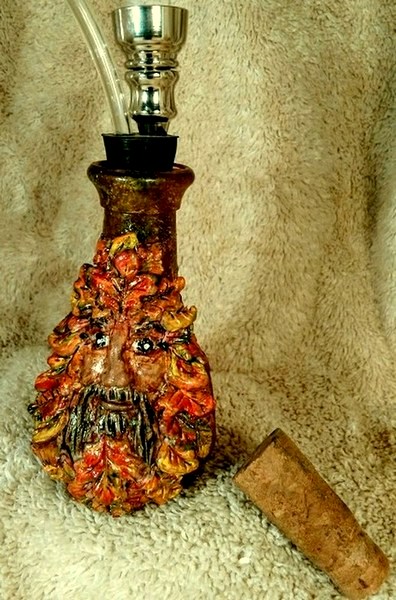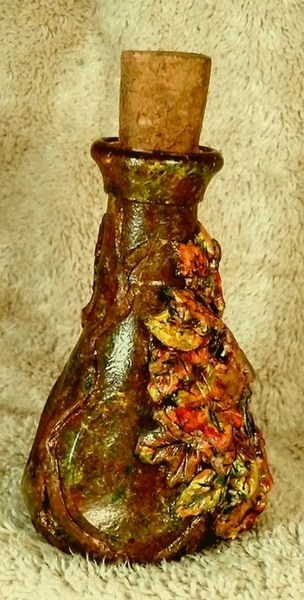 -------------------------------------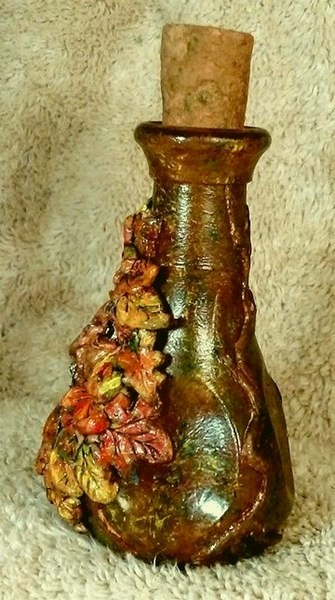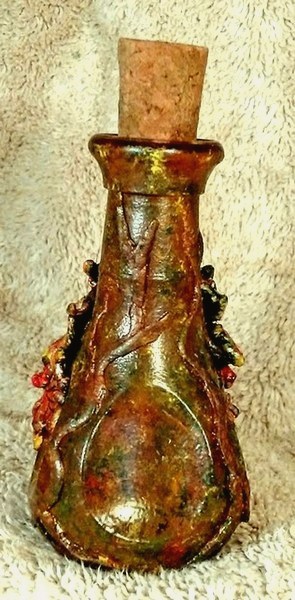 --------------------------------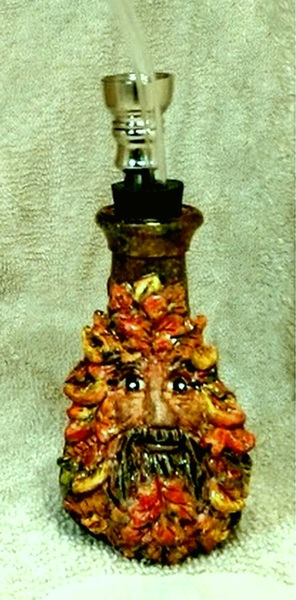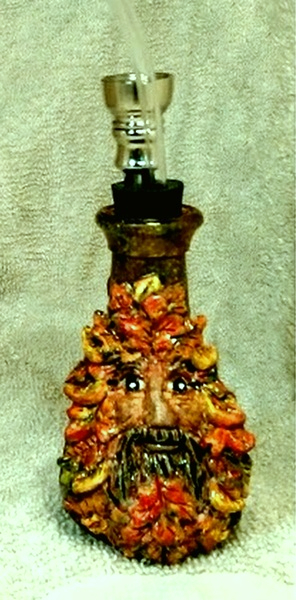 $ 30.00 USD
Autumn Greenman Tobacco Water Pipe
Price includes shipping within the USA
Local pick-up, save $3 - Contact Us
====================
What an awesome Autumn GreenMan/Tree Spirit!! Created and formed of polymer clay, he was painted in permanent enamel paint, then baked and covered with a clear, permanent finish. The cork was formed and lightly stained to complement and finish the bottle.
Corked, the vessel holds small treasures or candies (not for liquids) and will fit into your décor anywhere ....
.... With the water pipe accessory, it becomes a doubly functional work of art by providing a unique, OOAK water pipe for your tobacco !
The glass bottle measures about 3.5" high and is 2" at its widest point. The neck opening is .5"
Price includes postage within the USA
===================