2 oz Feminine Tree Spirit - Mother Nature Vessel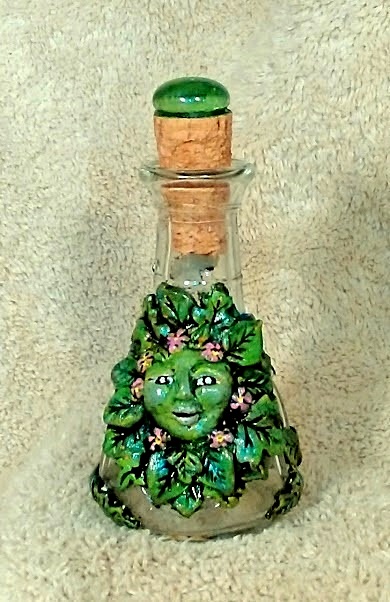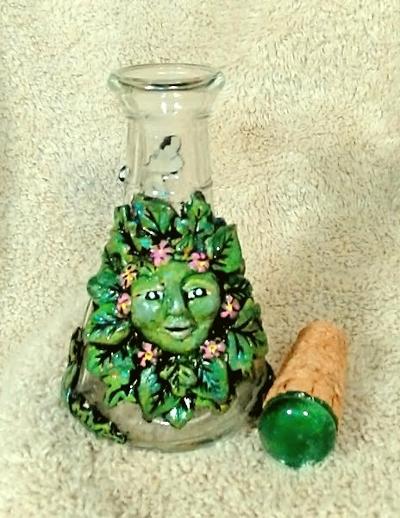 --------------------------------------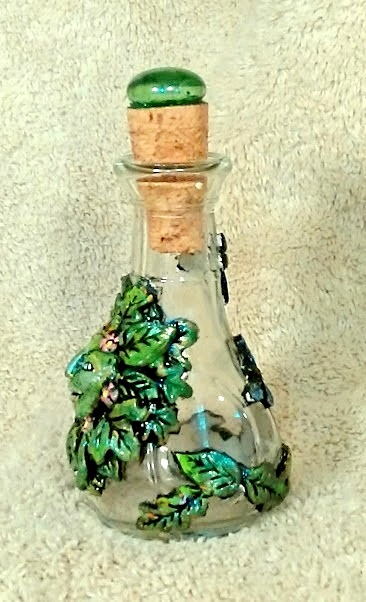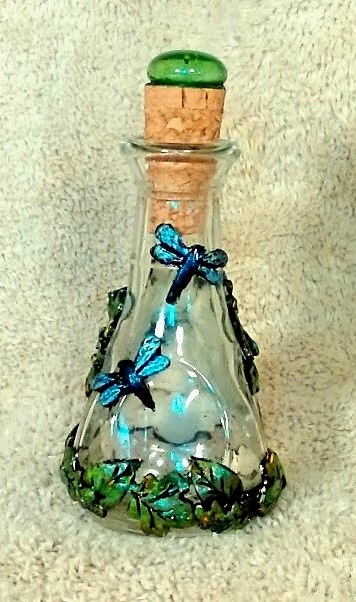 Sorry, SOLD
This 2 oz glass 'genie' bottle has been decorated with a polymer clay Mother Nature/Tree Spirit, leaves and dragon flies, hand formed and hand painted.
The cap is a formed up-cycled wine cork with a secure green cabochon, ensuring a snug closure. (Not for liquids)
A truly unique, one of a kind and functional art piece for those who need a little sunshine, beauty and nature in their lives!
Great for stashing small treasures!