Skull -n- Roses Bottle
Sorry, SOLD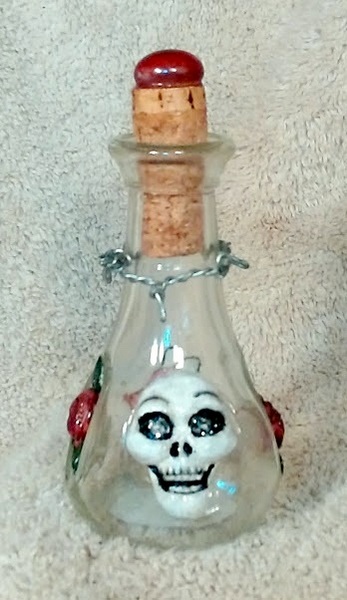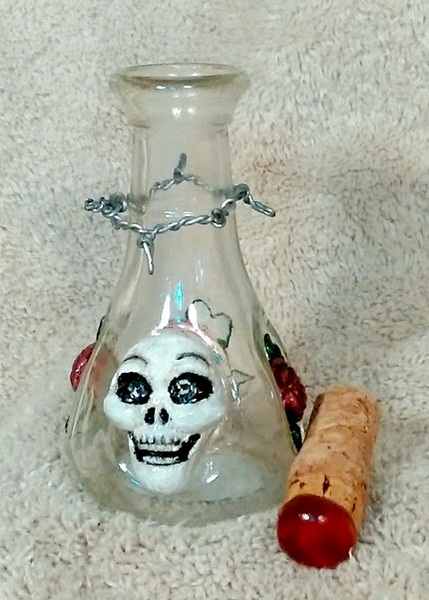 This 2 oz glass 'genie' bottle has been decorated with a polymer clay skull and roses, hand formed and hand painted.
Small crytals were placed in the eye sockets to catch the light.
The cap is a formed cork with a secure cabochon, ensuring a snug closure. (Not for liquids)
The glass bottle measures about 3.5" high and is 2" at its widest point. The neck opening is .50"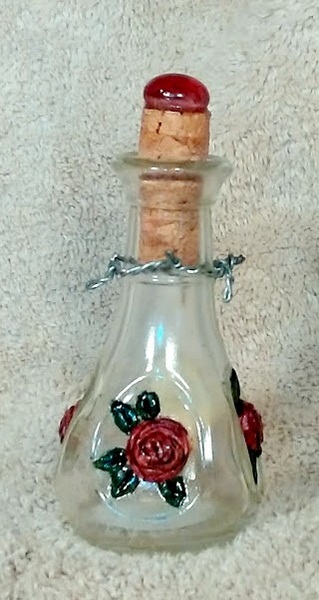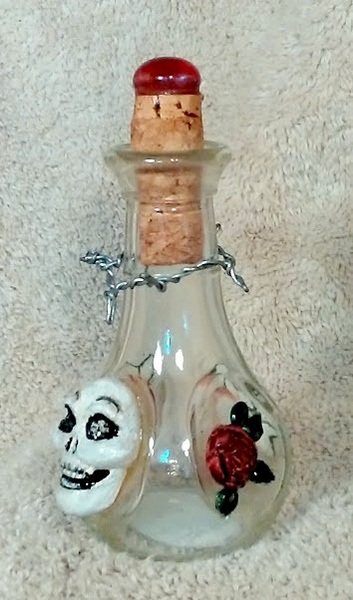 -------------------------------------------------