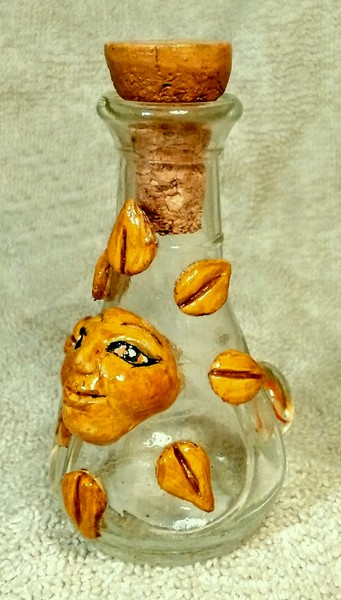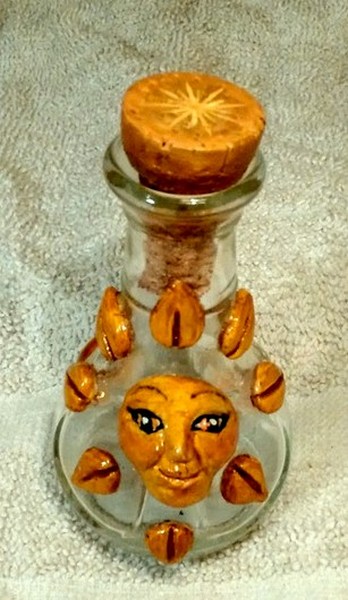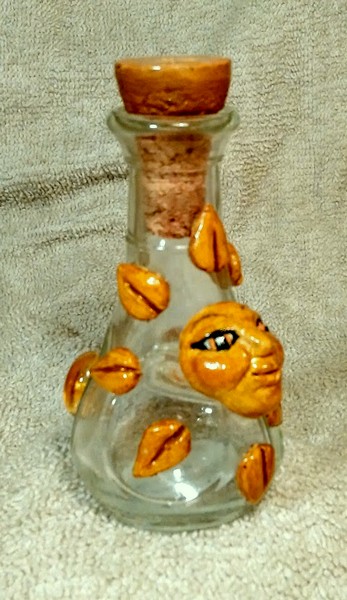 $ 18.00 USD
The Sun Shines On -
$15 plus $3 shipping within the USA
This 2 oz. glass bottle has a hand formed, hand painted polymer clay sun creation on one side, with swirled glass cabochons on the other sides.
The cork is painted with a starburst on top, forming a snug closure. (Not for liquids)
The glass bottle measures 3.5" high, is 2" at its widest point and has a neck opening of about .5"