The Wizard
Close-up/Purchase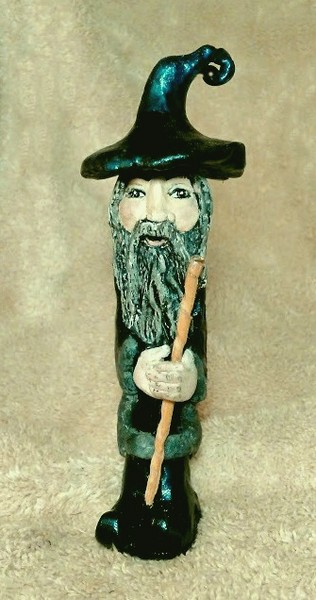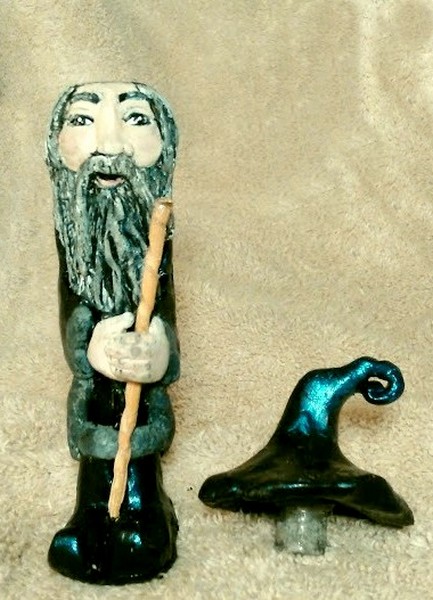 --------------------------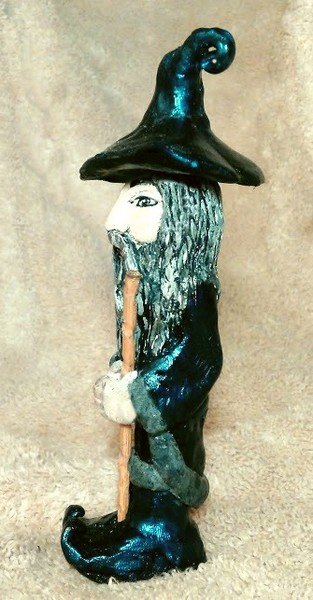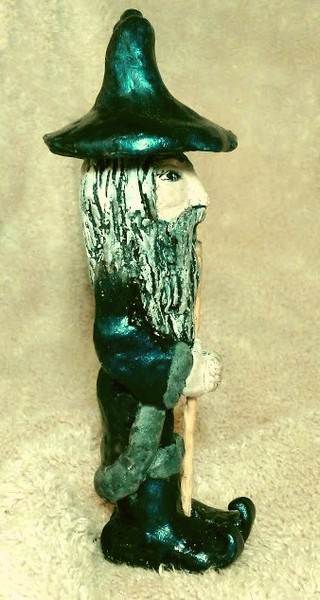 -------------------------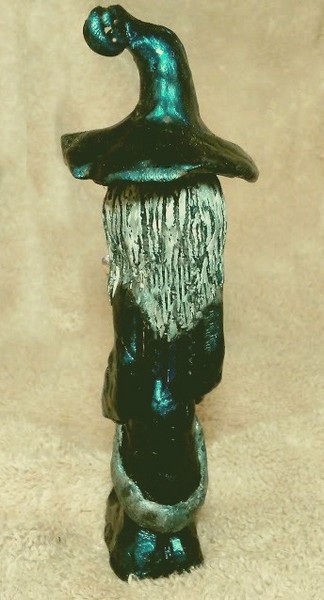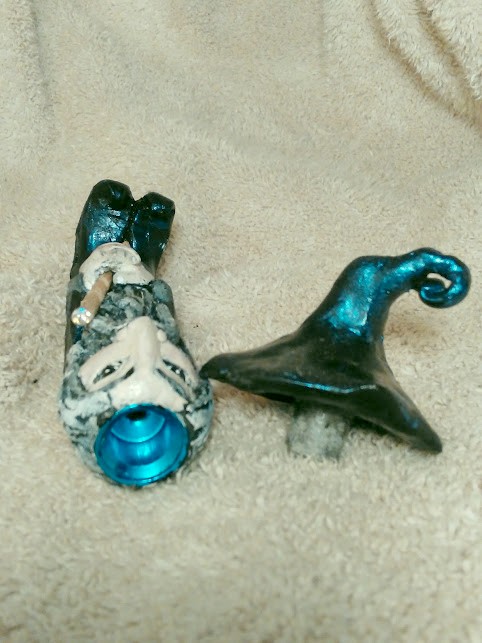 Originally made to be a tobacco pipe, it was found to be against fed regs for such purposes -
(Who knew?) - So now it is strictly for sale as an incense burner.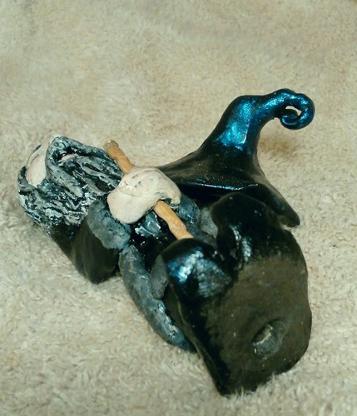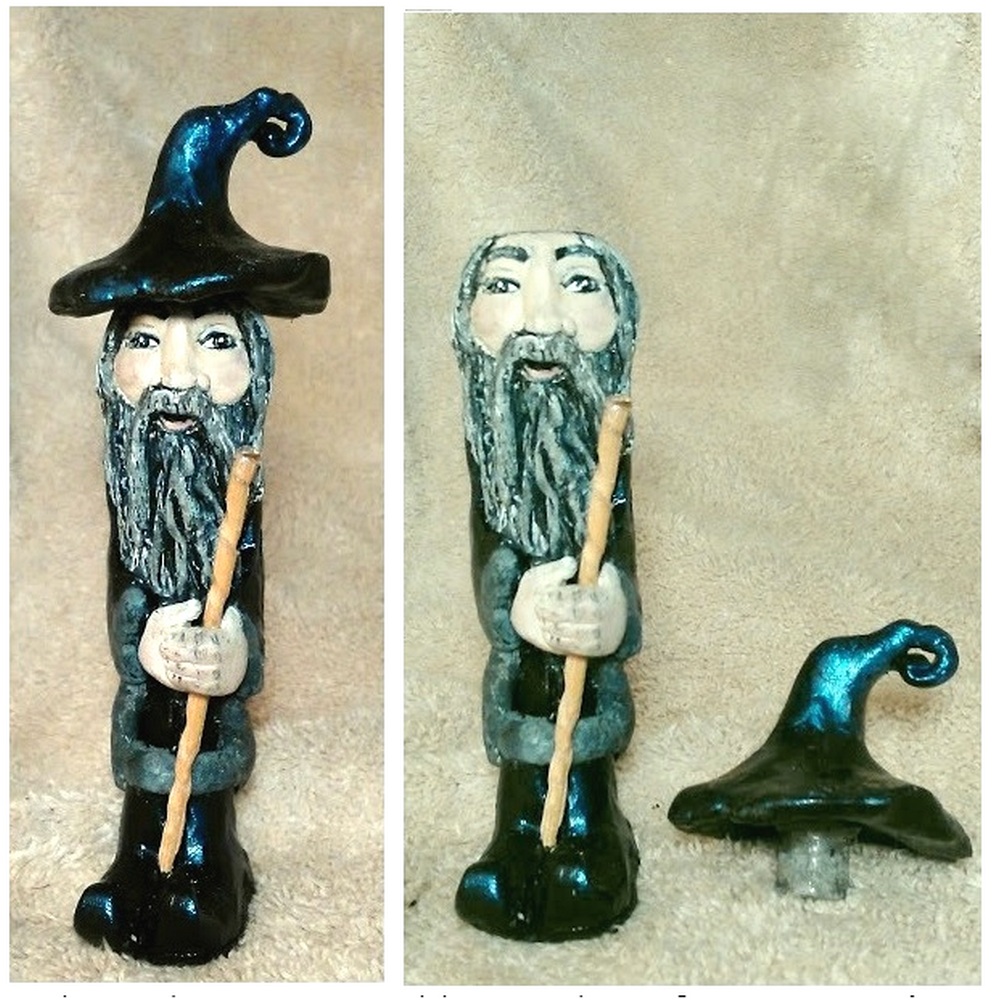 $ 30.00 USD
This incense holder/burner stands about 5.5" high (with his hat on) and just over 4" (with his hat off)
Hand formed, hand painted, OOAK kind wizard to bring magic into any room! Great for collectors!