Smoking Toxic Shroom Dude
Sorry, SOLD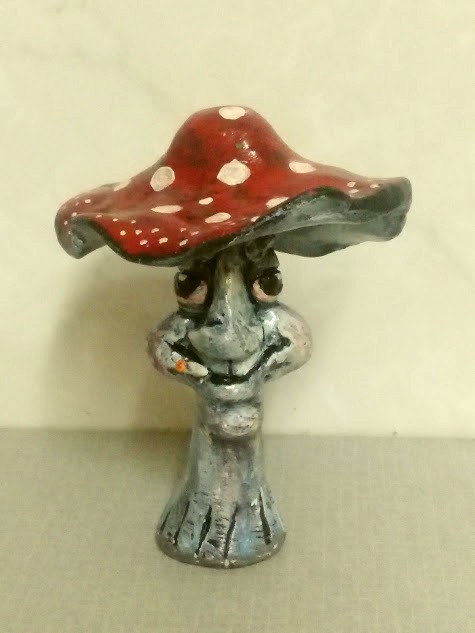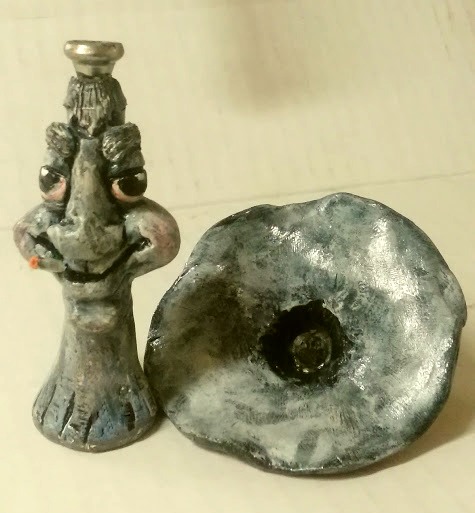 -------------------------------------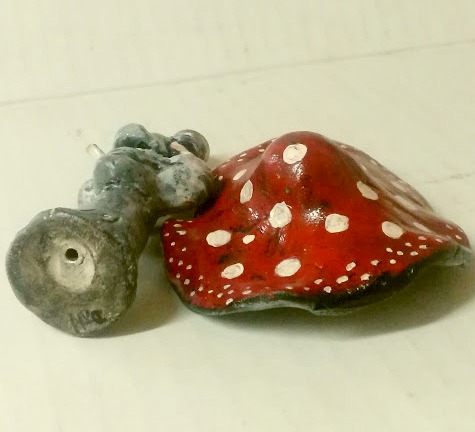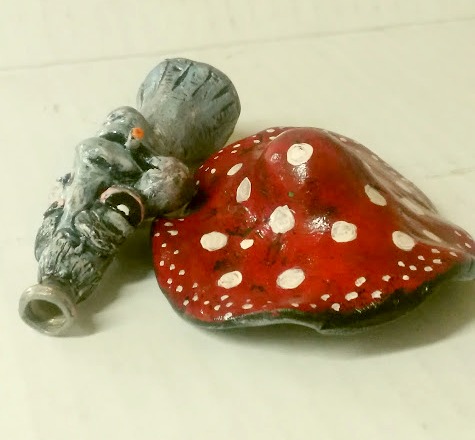 -----------------------------------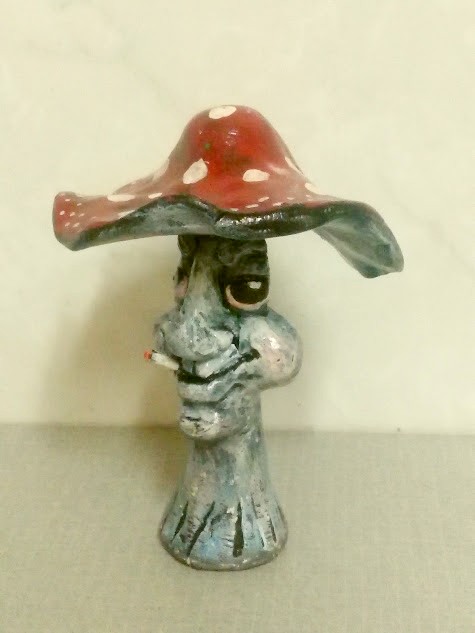 Sorry, SOLD
Height: 4" Height without cap: about 3.5" Width of cap: about 3"
This awesome laid-back shroom was originally made as a discreet tobacco pipe, but it was against fed regulations for pipe requirements. Who knew?
Now, it is strictly an awesome little magical shroom for burning incense or for just as a bit of magical room décor! It's will hold a tall incense stick or a small cone. Very unique!
Local pick-up (Isle, Malmo,McGrath MN area-Lake Mille Lacs) save $3.00
> Contact Us <