Purple-n-Green Dragon Water Pipe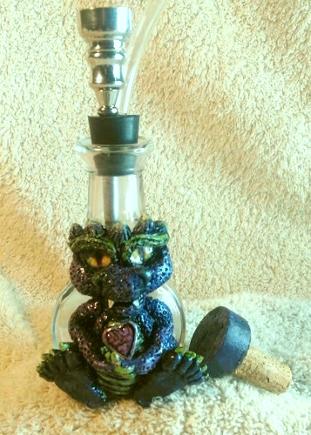 Sorry, SOLD
Corked, the vessel holds small treasures or candies (not for liquids) and will fit into your décor anywhere ....
.... With the water pipe accessory, it becomes a doubly functional work of art by providing a unique, OOAK water pipe for your tobacco !
The glass bottle measures about 3.5" high and is 2" at its widest point. The neck opening is .5"
Price includes postage within the USA
====================