Golden Flowers Oil Burner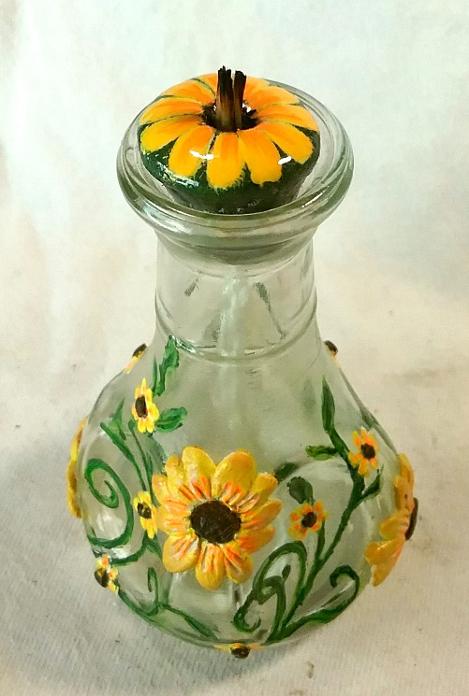 This four sided glass bottle has hand formed polymer clay flowers, is hand painted, baked and covered in a clear protective finish. The cap for the wick is formed of steel putty.
It measures about 3. 3/4" in height and is about 2"at its widest point
The cap fits onto and slightly into the neck of the bottle and is not absolutely spill-proof. Never leave a burning flame unattended.
It comes with a wick, but lamp oil is not included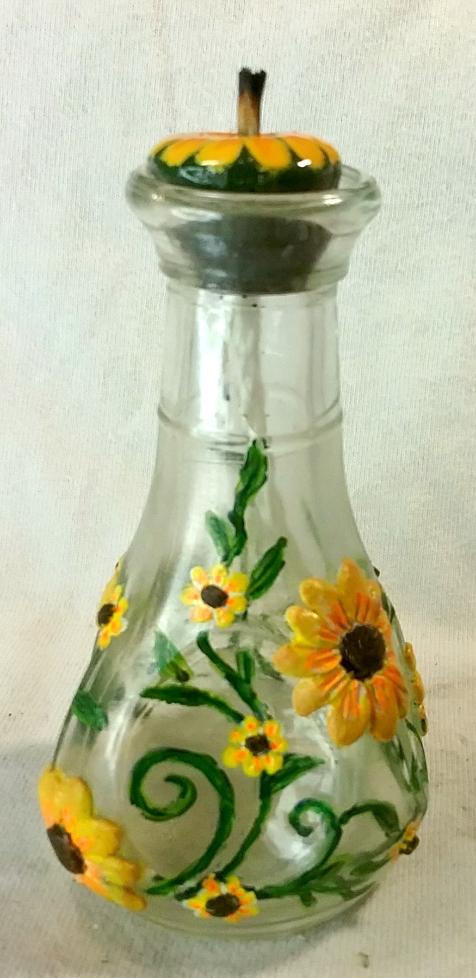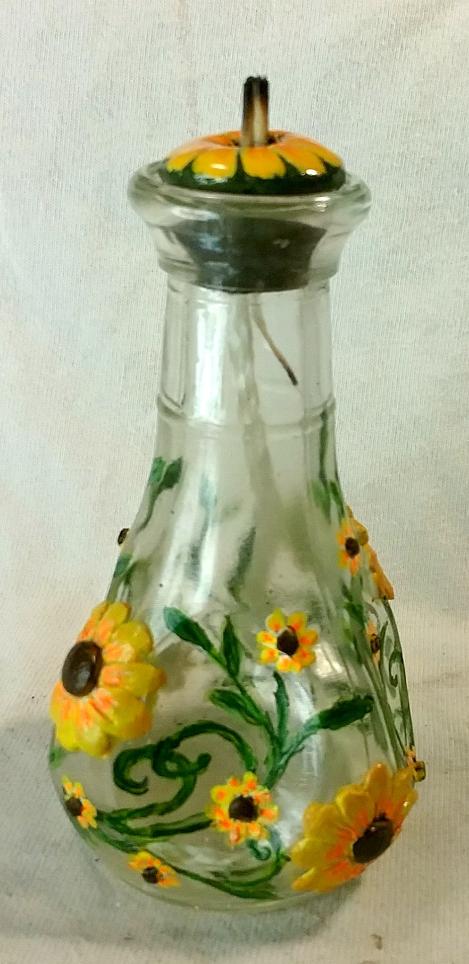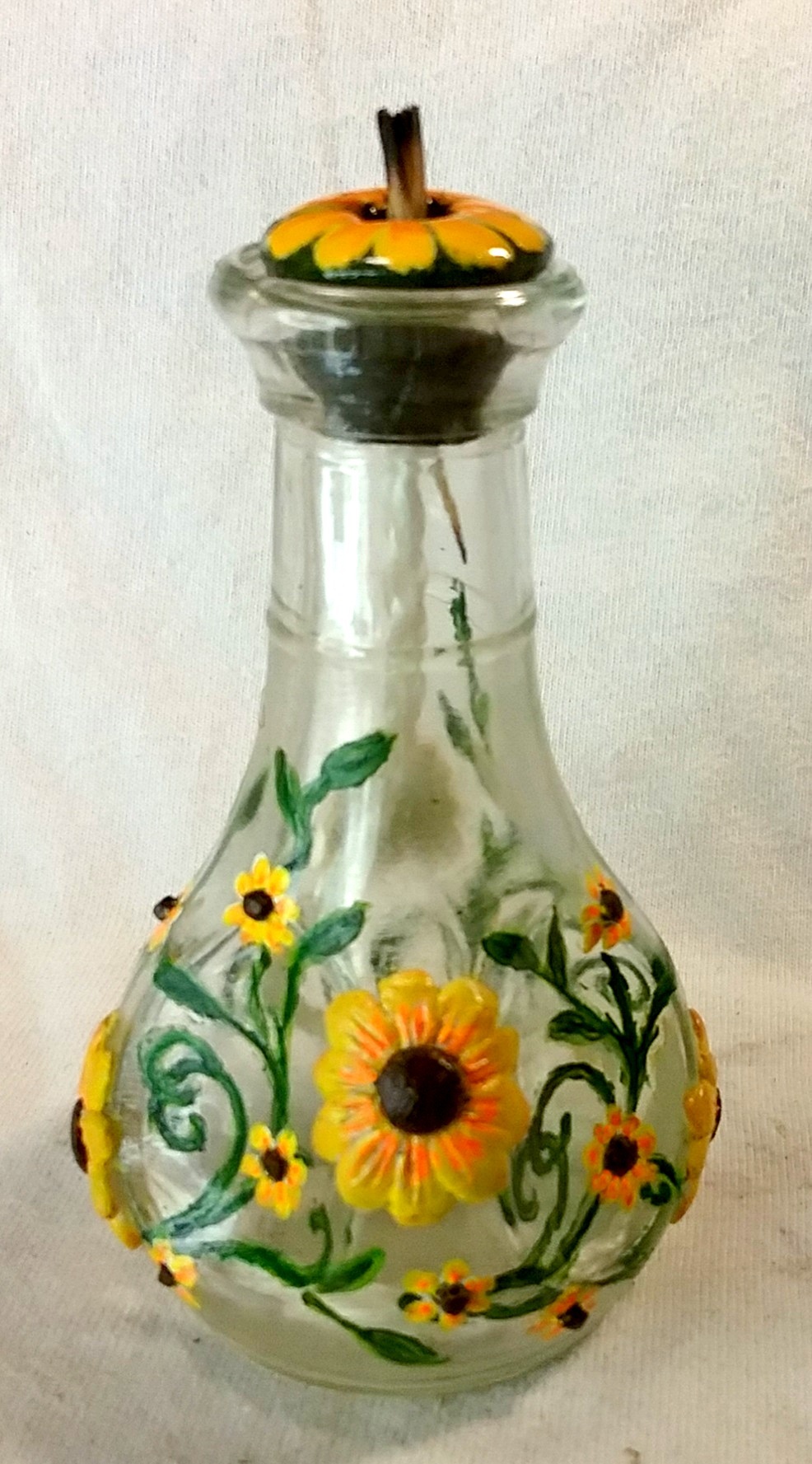 $ 23.00 USD
Golden Flowers Oil Burner
Price includes shipping withinthe USA