Astral Travelling Shroom Dude
Close-up/Purchase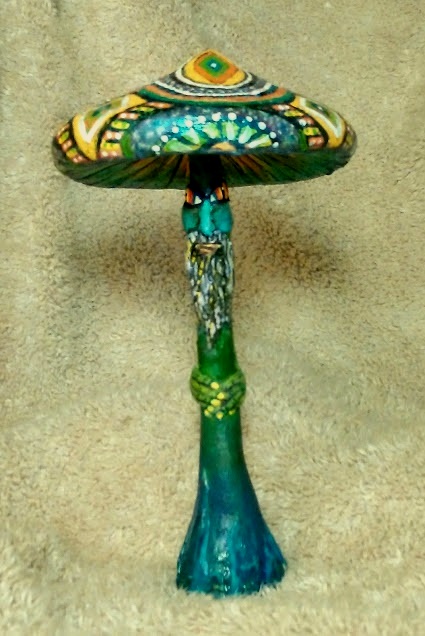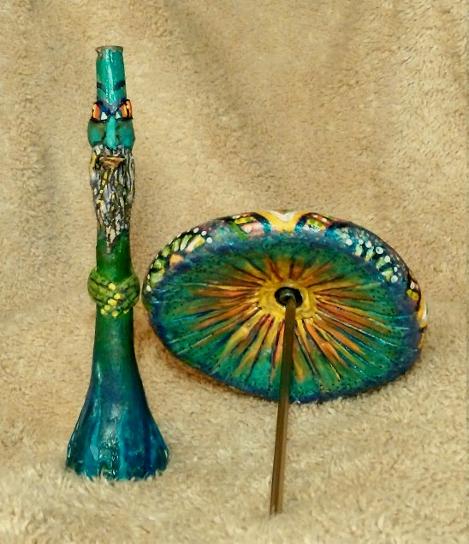 -------------------------------------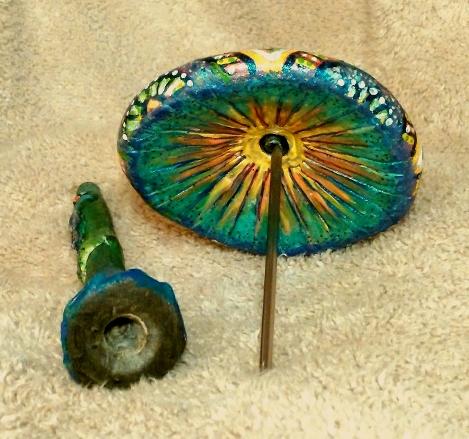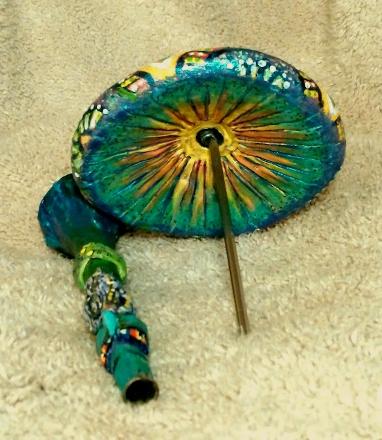 --------------------------------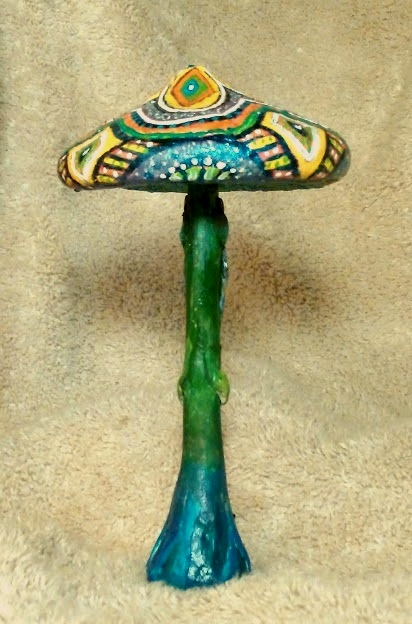 This Shroom Dude measures 4.5" high by just over 1" wide at the base. The cap measures 3" wide by almost 1.25" high.
This awesome shroom was originally made as a discreet tobacco pipe, but it was against fed regulations for pipe requirements. Who knew?
Now, it is strictly an awesome little magical shroom for burning incense or for just as a bit of magical room décor! It will hold a tall incense stick. Very unique!