2 oz Cosmic Swirls Faerie Shroom Home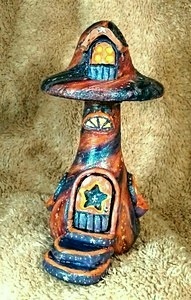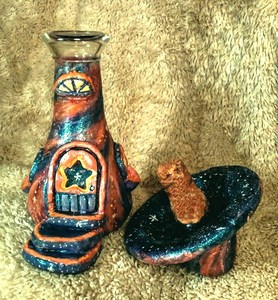 This 2 oz. glass 'genie' bottle has been decorated with hand formed doors, windows and steps upon and painted cosmic background.
The cap is formed styrofoam cap with matching paint and a permanently attached up-cycled wine cork, ensuring a snug closure. (Not for liquids)
The glass bottle measures about 3.5" high and is 2" at its widest point. The neck opening is about .50"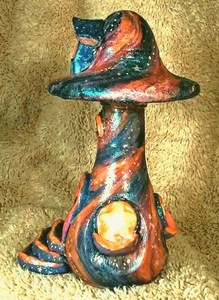 $ 33.00 USD
2 oz Cosmic Swirls Shroom
$30 plus $3 shipping within the USA